About Us
Road Brothers team will take care of your daily operational needs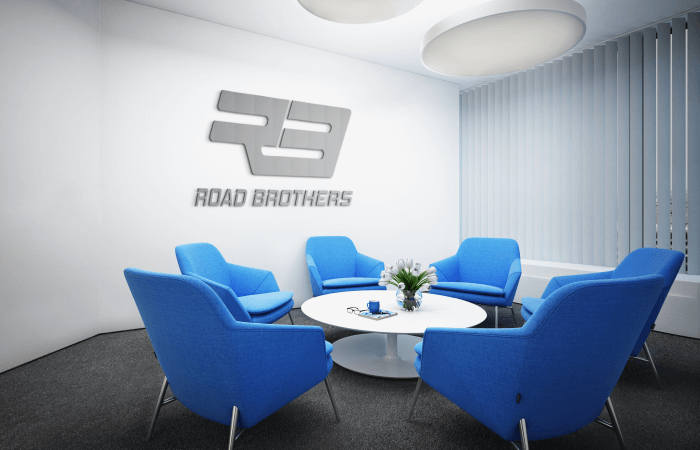 Welcome and feel comfortable
After years of experience with OEM companies in Europe, we understand that fast reactions, quick and easy availability of information are vital for good cooperation and smooth transports.
We are team of multilanguage logistics professionals which are skilled for road ON SPOT transports within Europe.
All your requests are in good hands.
Our biggest benefit is "flexibility", our team will make you tailored made option for your transport request in few minutes.





How it works
You send us a request for transport. We send you our proposal for a specific transport solution within 20 minutes.
Road Brothers use unique web application customized by us, which provide fast information regarding your orders. You can download your invoices, reports and other documents in 2 minutes.
Our team are able to provide vehicles within: Car or a van: 30-60 min. 7.5t truck: 120 min. 12.5t truck: 180 min. 40t truck: 240 min.
Environment

Road Brothers minimizing air pollution, by preferring EURO 6 vehicles for regular and time-critical road transports
I am organising road transports within EU and after 4 years in logistics industry we understand that time is precious, thats why we offer tailor made transports offers for each client individually. We always have plan B and more possibilities for standard and urgent shipments. Matus Chovanec
Ceo & Founder
Road Brothers Team is flexible and reliable partner - I would give them 10/10. Sara Wilsson
Customer
Wow fastest possibility for my transports ever! Possibility in 20 minutes and loading in 1 hour is amazing ! Jena Karlis
Store Owner
Pricing
Price depends on availability of vehicles and kilometers to destination
Quote your transport for free
LTL Transport
Express Transport
Round trip
Oversize
Recommended
Book your transport ahead
Pick time and date that suits you
Add dimensions and weight
An book your vehicle in advance
Contact
We are available 24/7. Feel free to contact us.
Road Brothers
Address:
Jana Husa 1460/23
075 01 Trebisov, Slovakia
Id no: 50096788
TAX ID: 2120347141
VAT ID: SK2120347141
Email:
office@roadbrothers.sk